Polo G Shuts Down Nickelodeon Universe In New Jersey With Rowdy Rebel & More
An epic event went down on Friday (Feb 18) at the American Dream Mall in New Jersey when Polo G and friends invaded the Nickelodeon Universe for a fun-filled indoor amusement park concert.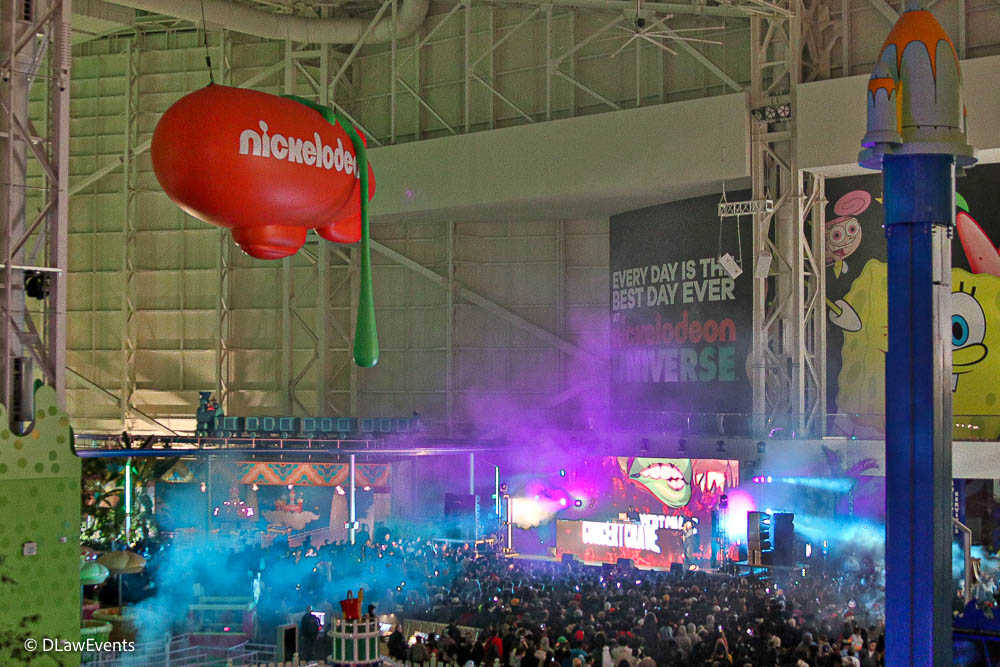 Providing an extraordinary high-quality event, production company Concert Crave made sure to provide all-aged fans of Polo G with an unforgettable and safe experience. Surrounded by active rollercoasters, thrilling rides-alike and even a live painting happening by artist Jaurice Jones – fans simultaneously enjoyed the live performances of Tri-State wave makers in the nostalgic atmosphere.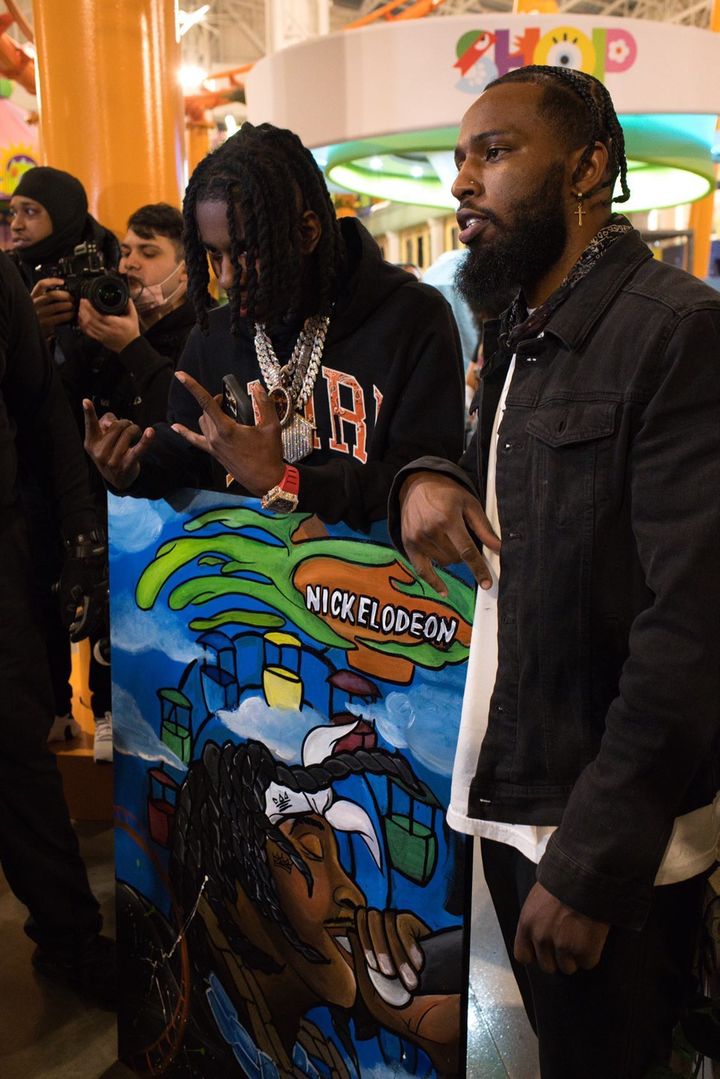 Concert-goers were in for a surprise when Hot 97/The New MVMT's DJ Drewski brought out NYC's Rowdy Rebel, who was released from jail in 2020 prior to Bobby Shmurda in 2021. Getting the crowd hyped for Polo G, the GS9 rapper performed some of his hottest features on songs like "Shmoney" with Bobby Shmurda, "Whoopty NYC" with CJ and "Make It Rain" with Pop Smoke. Although many of the teenaged attendees apparently couldn't rap a Rowdy song word-for-word, the crowd still turned up with him.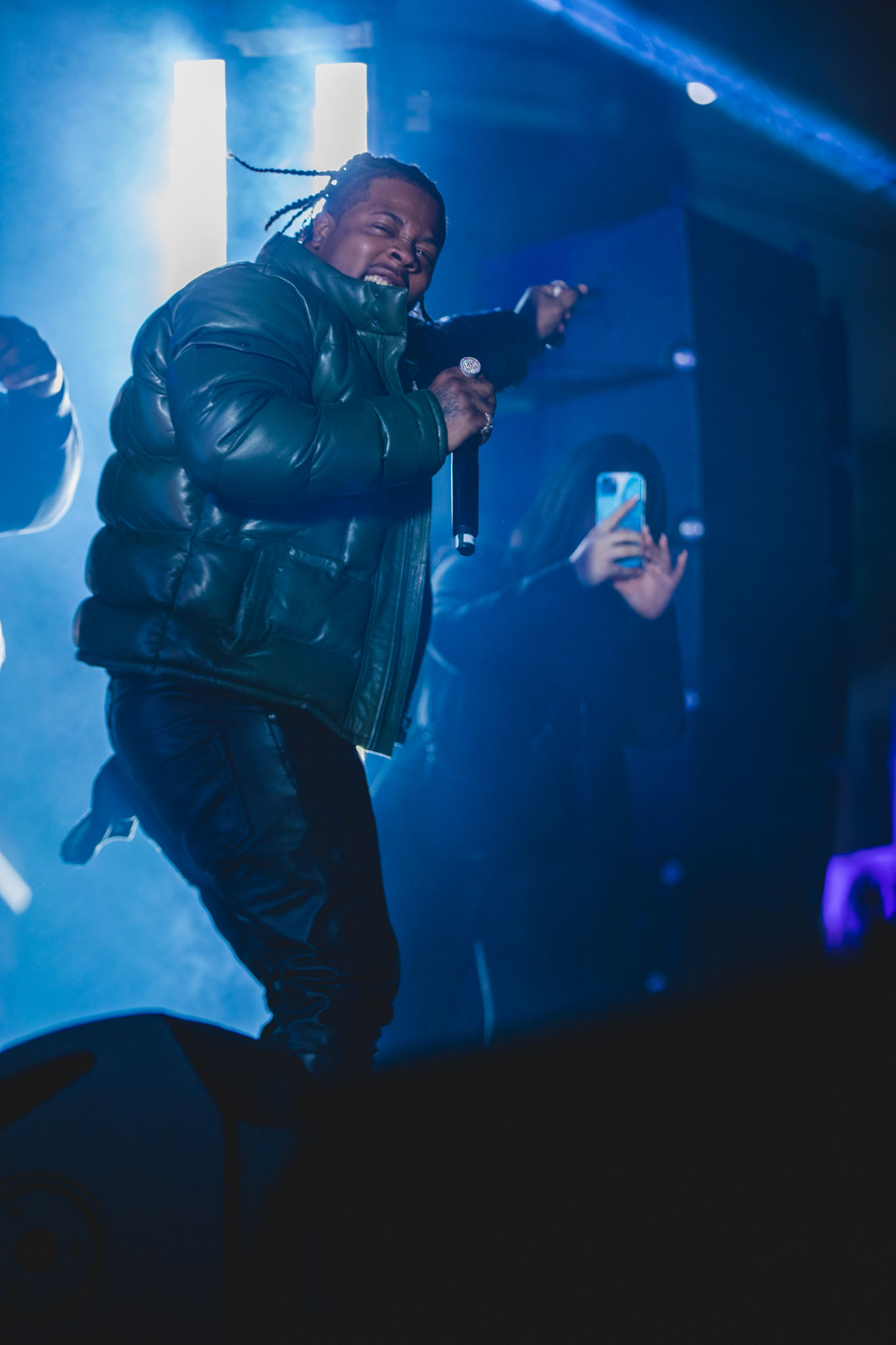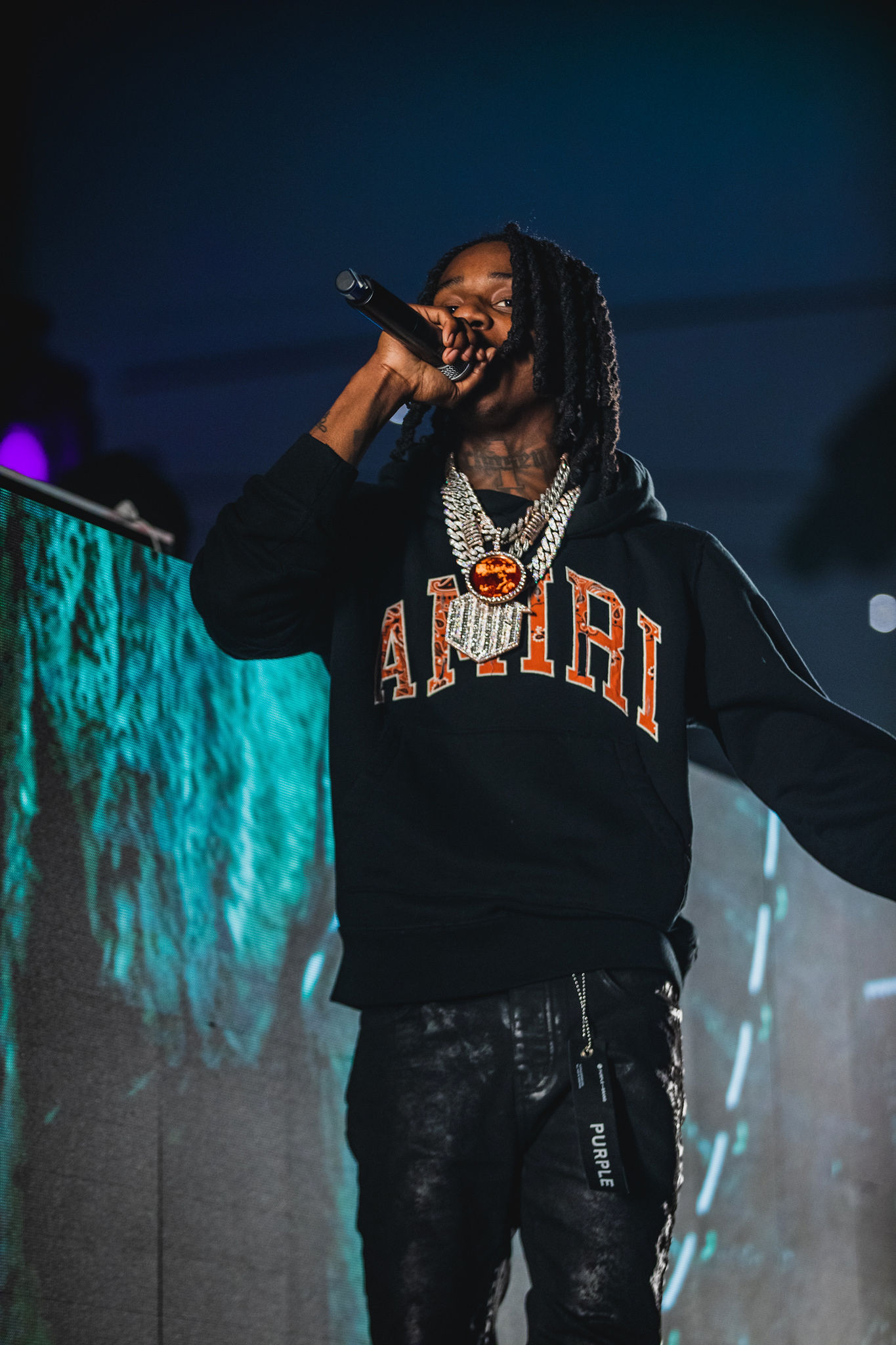 The headliner Polo G crushed his set with his biggest hits like "Bad Man (Smooth Criminal)," "Pop Out" featuring Lil Tay and "Headshot" featuring Fivio Foreign. Polo took to his Instagram to brag about his performance, saying that this was his first-ever amusement park show, and it was "bussin." He also mentioned how his fans sometimes buys tickets to be front row, even if they don't know the words to his songs.

"I really B giving eye contact to the crowd when I perform & it's always a few mfs that paid to b Front row just to act like they know the songs. Aye though this my 1st Time havin a show in a amusement park that bitch was Bussin. SOLD OUT DATES," he captioned his post.

Ahead of the NJ show, Polo G found himself in a bit of a frenzy while enjoying the snow in Aspen, Colorado. On Wednesday (February 16), Polo G got on his IG Story to let fans know the dire predicament he was in with the heat not working in the place he stayed at in Aspen. According to his post, he had to resort to "old hood tactics" to get some warmth going around.
"Shorty, I ain't gonna lie though you, feel me, like the hot water ain't working out in this bitch it's too cold shorty," Polo G said as he showed two pots of hot boiling water sitting on the stove. "A muthafucka had to boil some water just like the old days. I don't forget where I come from, real trench baby, on my gang."
However, Polo G is still warming up fans to his next project with the official music video for his single "Heating Up," which was released last month to continue the rollout for Polo's Hall Of Fame 2.0 deluxe album. His anticipated project follows 2021's Hall of Fame which debuted at the No. 1 spot on the Billboard 200 Albums Chart.